POTENTIAL SPOILER BELOW: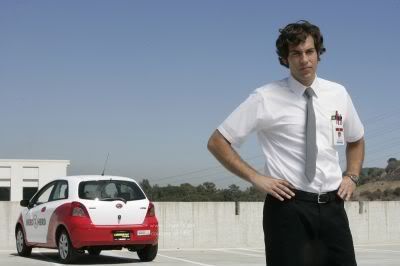 MORAL STIR-FRY?– Chuck (Zachary Levi) faces his first moral dilemma as a spy. When agents Sarah (Yvonne Strahovski) and Casey (Adam Baldwin) refuse to help an unauthorized mission that is taking place in Chinatown by a top Chinese spy, Chuck is faced with a tough decision. Either go against the U.S. government and his friends, or do what he believes is right? Meanwhile, Morgan (Joshua Gomez) is caught in a dilemma of his own when Buy More forces him into a sales competition that could cost him his job. Sarah Lancaster also stars.
First appearance of Rachel Bilson's character? She joins the cast of Chuck in a multiple-episode arc playing a potential love interest for Zachary Levi's Chuck. She is a sandwich maker who likes magic and seems to be a sweet girl, but is she who she appears to be?
View The Trailer Below...